Meet our friendly team of dental professionals at Church Wellesley Dental Centre.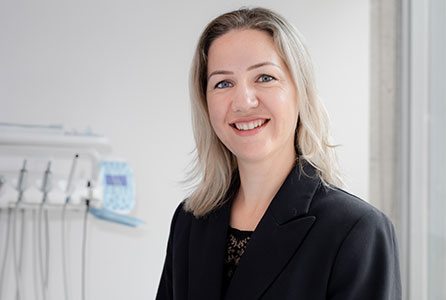 Dr. Michelle Garcia | DDS
Dr Michelle Wiezel Garcia is a General Dentist practicing Oral Surgery, Endodontics, Restorative and Cosmetic Dentistry. Dr Garcia dedicates her time seeing many compromised patients and she also enjoys all aspects of dentistry.
Beau Irwin | RDH
My name is Beau Irwin RDH, and I am the Dental Hygienist at Church and Wellesley Dental Centre. I studied Dental Hygiene at Ontario's top dental hygiene college, George Brown, and I have been working here for a full year now. I became a Dental Hygienist because I love people. I love hearing about their lives and getting to know them - a good day at work for me is when I have laughed with every single one of my patients that day. Luckily everyone who walks through the door at Church and Wellesley Dental Centre is fantastic, so I love my job working here. A personal detail about me is if I am not at work I am probably playing video games.
Linda Chan | Dental Assistant Level II
I joined the Church Wellesley team having recently graduated as a Level II Dental Assistant from Medix College in Jan 2018. Along with assisting the dentist, I do many unglamorous tasks that no one else sees (cleaning, sterilizing and ordering).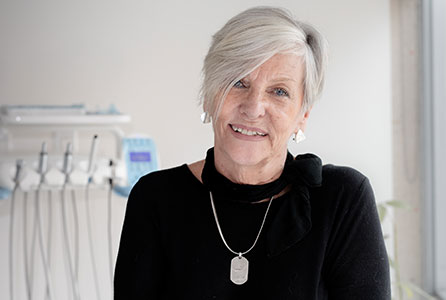 Maggie Robins | Patient Coordinator | CDA2
Maggie brings a lot of experience to our dental practice. She has been in the industry for many years, starting her career as a dental assistant in Montreal and specializing in Ortho practices. She also loved managing a dental practice in Bermuda for several years. She still has close ties to Bermuda and travels there as often as she can.
She is the very proud Mom of two sons and the best thing ever is being Nana to Kaelyn and Harrison (the true joys of her life). She is the proud Mom of the lead singer of Billy Talent (and a true rocker Mom).
She is a devout animal lover and has 2 two kitties, but she would have 10 if she could! She has found her niche here at Church Wellesley Dental Centre and has become friends with many patients. She makes it fun!
Book an appointment with the warm, welcoming team at Church Wellesley Dental Centre.
At our downtown Toronto dental clinic, we can't wait to see you smile!