Meet our friendly team of dental professionals at Church Wellesley Dental Centre.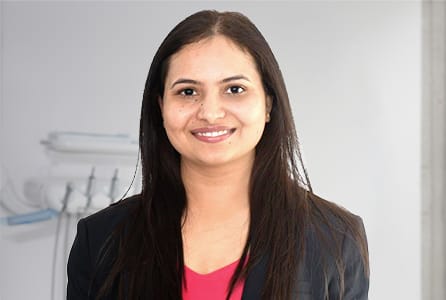 Dr. Vandana Sansoa |
DDS
I'm passionate about my profession and I treat my patients the way I want to be treated by a dentist.
Linda Chan |
Patient Coordinator | CDA2
I joined the Church Wellesley team having recently graduated as a Level II Dental Assistant from Medix College in Jan 2018. Along with assisting the dentist, I do many unglamorous tasks that no one else sees (cleaning, sterilizing and ordering).
Beau Irwin |
RDH
My name is Beau Irwin RDH, and I am the Dental Hygienist at Church and Wellesley Dental Centre. I studied Dental Hygiene at Ontario's top dental hygiene college, George Brown, and I have been working here for a full year now. I became a Dental Hygienist because I love people. I love hearing about their lives and getting to know them - a good day at work for me is when I have laughed with every single one of my patients that day. Luckily everyone who walks through the door at Church and Wellesley Dental Centre is fantastic, so I love my job working here. A personal detail about me is if I am not at work I am probably playing video games.
Book an appointment with the warm, welcoming team at Church Wellesley Dental Centre.
At our downtown Toronto dental clinic, we can't wait to see you smile!