Meet Dr. Michelle Garcia, our dentist at Church Wellesley Dental Centre in downtown Toronto.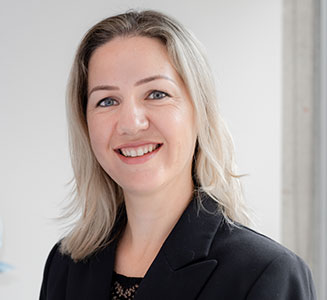 Dr Michelle Wiezel Garcia is a General Dentist practicing Oral Surgery, Endodontics, Restorative and Cosmetic Dentistry. Dr Garcia dedicates her time seeing many compromised patients and she also enjoys all aspects of dentistry.
She comes to us from São Paulo - Brazil, where she received her Dental Degree. Upon coming to Canada she successfully completed the National Examining Board of Canada for Dentistry.
Her diverse background provides a friendly and professional environment in the workplace. She is fluent in English and Portuguese.
In her spare time, she enjoys spending time with her husband and her little daughter. She loves outdoor activities with her friends from all over the world.
Book an appointment with the warm, welcoming team at Church Wellesley Dental Centre.
At our downtown Toronto dental clinic, we can't wait to see you smile!