Meet Dr. Ioannis Servinis, our dentist at Church Wellesley Dental Centre in downtown Toronto.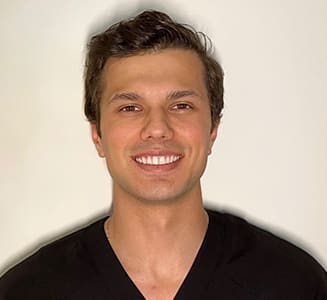 Dr. Ioannis Servinis received his BScH from Queen's University and his DDS from Schulich School of Medicine and Dentistry at Western University.
He has a strong focus on preventative dentistry and building long-lasting relationships with his patients. Awarded with the Dr. and Mrs. Charles Lin Humanitarian Award, Dr. Servinis hopes to serve and give back to the community he grew up in.
Outside of the clinic, Dr. Servinis is an avid long-distance runner and cyclist. He is fluent in Spanish, Greek, and English. He also enjoys traveling and considers himself a 'Foodie'.
Book an appointment with the warm, welcoming team at Church Wellesley Dental Centre.
At our downtown Toronto dental clinic, we can't wait to see you smile!